Valhalla - The #1 Rune Pure & Tank Clan - www.VH-RS.net - #Valhalla @ SwiftIRC - ValhallaRS CC
RSC: http://forums.zybez....g-anarchy-jaja/
It was 1am EST when two of our members were PKing at RDG and scouted AR PKing with Jaja. Knowing AR only PKs in deep wild when they have their sister clan to aid them, we weren't going to pass up this opportunity. We sounded the horn and within 5 minutes, we gained to 20 on TS and rushed them at gap vents.
Valhalla starting: 20
AR+Jaja starting: ~18
Knowing we were fighting 2 clans, we gave no room for error while we transitioned through their members. Within 15 minutes only 4-5 of the same AR were returning with ~10 jaja mains in rag carrying them. After around 45 minutes AR called it off leaving 1-2 random jaja kids 1 iteming.
Valhalla ending: 22
AR ending: 0
Jaja ending: 2 returning in 1 item
Jaja doing what Jaja does best:
Screenshots (no order):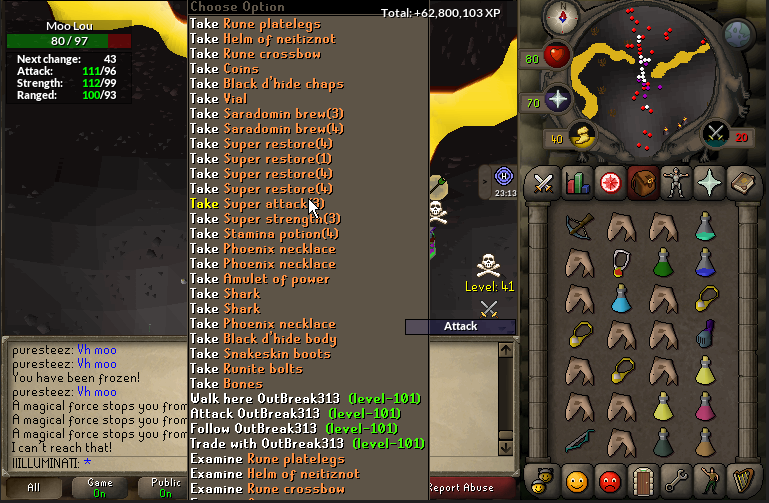 Rune Pure or Tank and Interested in joining Valhalla?
Introduce yourself at www.VH-RS.net
#Valhalla @ SwiftIRC - ValhallaRS CC Ingame