Valhalla - The #1 Rune Pure & Tank Clan - www.VH-RS.net - #Valhalla @ SwiftIRC - ValhallaRS CC
We started our day hitting pure clusters for around an hour in PvP worlds and around dwarves. When the loot was cleared out we headed over to 50 ports as we had word that Anarchy was there. It wasn't long before we ran into some of their members but to our disappointment the rest of them didn't log in to fight us:
We spent the next ~20 minutes clearing random teams around New Gate/GDZ when AR happened to be teleing up near us at Greaters on our world and the fight commenced:
Valhalla starting: 25 (peaking at 31)
Anarchy starting: 20-25 (?)
The fight was pretty one sided while it was a 1v1. We had superior piles, spamming, and overall organization while AR didn't seem to know what they were doing. Around 15 minutes in when AR was nearly wiped off the map Poison (conveniently for AR) logged in to crash, whether AR called them or not isn't known for sure:
Poison crashing:
AR seemed to dip to regroup or something while we fought Poison, who also eventually left. AR would eventually come back, this time merging CCs with Jaja who were supposedly there to to "AC" our whopping 2 mains but as usual were just full of shit. Not too long after they came back SV rushed everyone and it became a cluster. We ran to New Gate/50s to kill AR who were also running before AR left completely.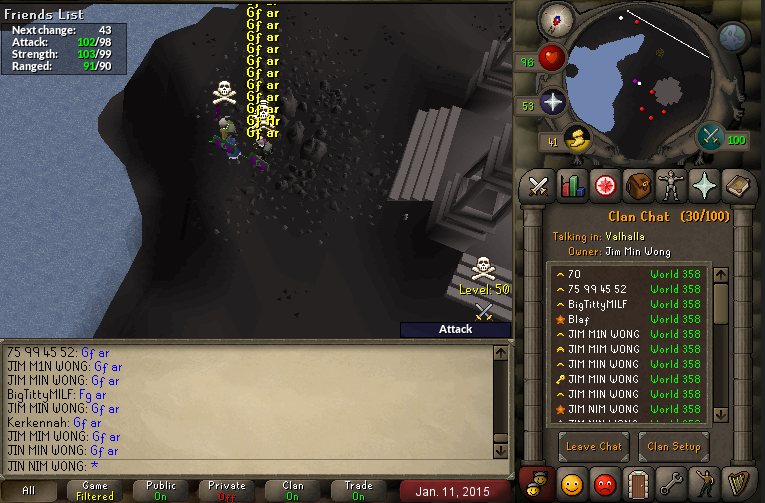 Thanks for the action AR, shame you had to make excuses yet again. You claimed we had "40% mains" when we only had 2 and declined our offer to take it to CWA without mains.
Good job to all VH who attended, post your pics below!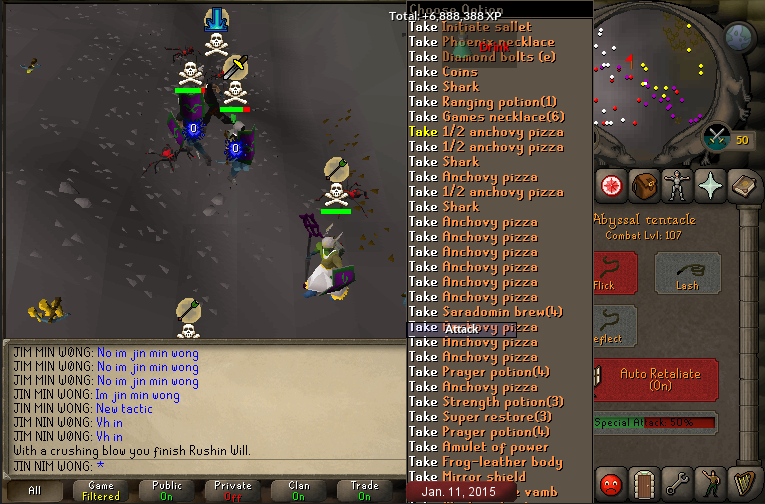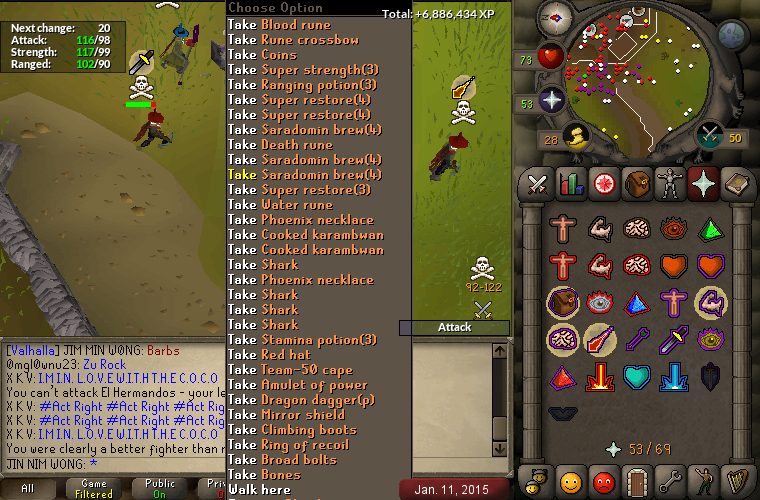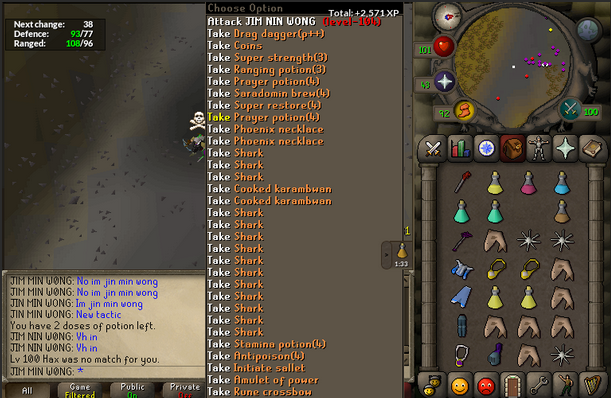 Rune Pure or Tank and Interested in joining Valhalla?
Introduce yourself at www.VH-RS.net
#Valhalla @ SwiftIRC - ValhallaRS CC Ingame