Valhalla - The #1 Rune Pure & Tank Clan - www.VH-RS.net - #Valhalla @ SwiftIRC - ValhallaRS CC
We started our day with 44 heroes hungry for some loot. Not too long after stepping into the wilderness AR contacted us for a run-in. Coincidentally we just so happened to run into them anyways and the fight commenced.
When they were nearly cleared off the map after ~3 minutes of fighting SV rushed in so we decided to take the fight to clan wars to prevent crashers.
Valhalla starting: 44
Anarchy starting: 30
Needless to say Anarchy was no match for Valhalla today. Aside from the number advantage we transitioned through their piles quickly, dropping people left and right. Their members were lucky to tank longer than 5 seconds for the entire duration. Thanks for the action.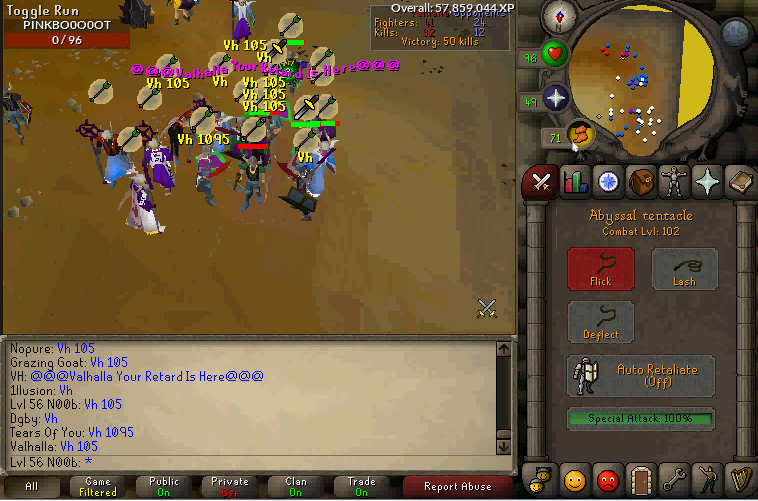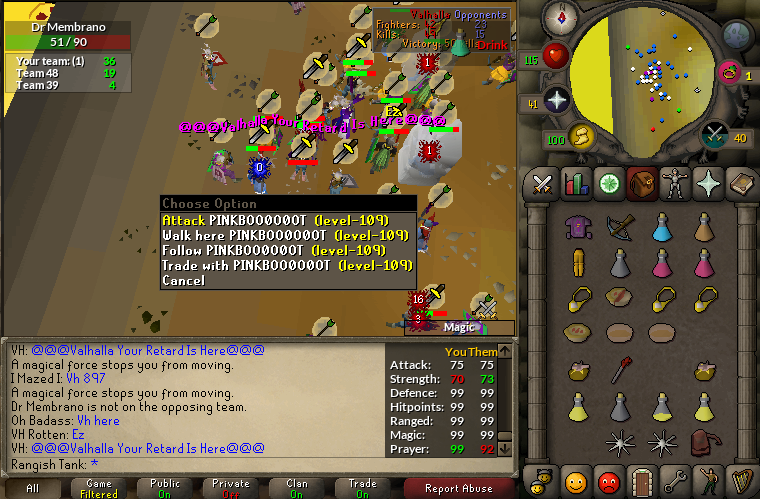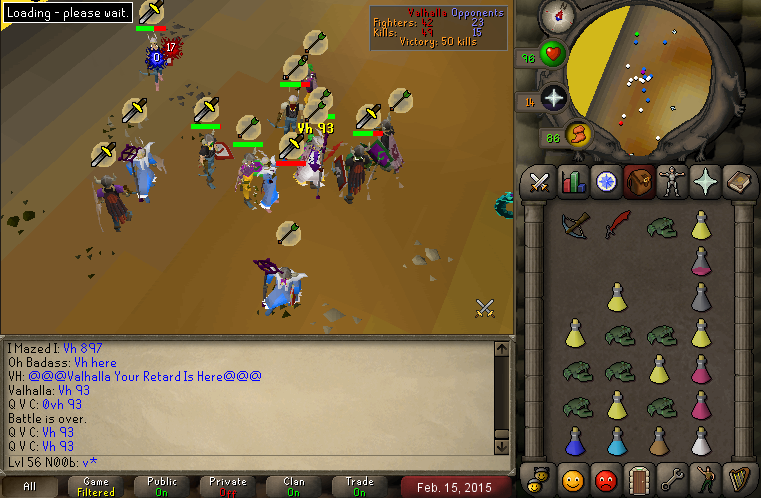 After our fight we set out into the wilderness for more loot. It wasn't long until we ran into a huge pure cluster - for the next hour we would fight FOE, EOP, RD, FI(?) along with ROL and other randoms. At the end of the day we managed to clear all of the pures along with ROL. We continued PKing until we had word all the pure clans ended so we packed up our loot and called it a day.
Great turnout and performance as always, keep it up pals.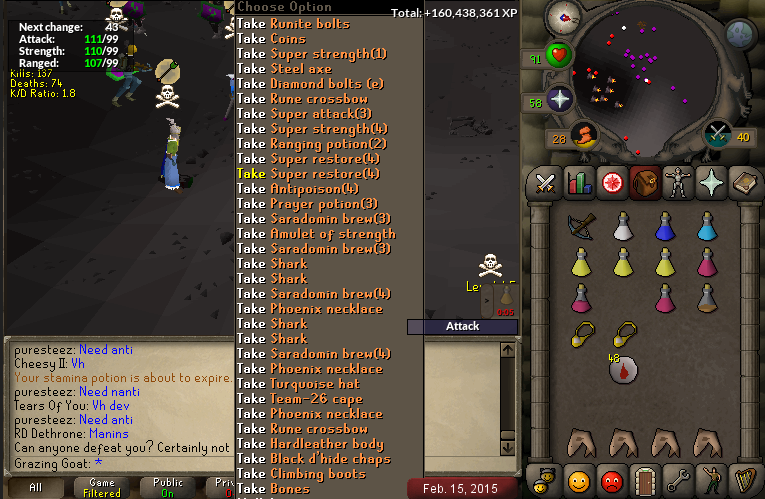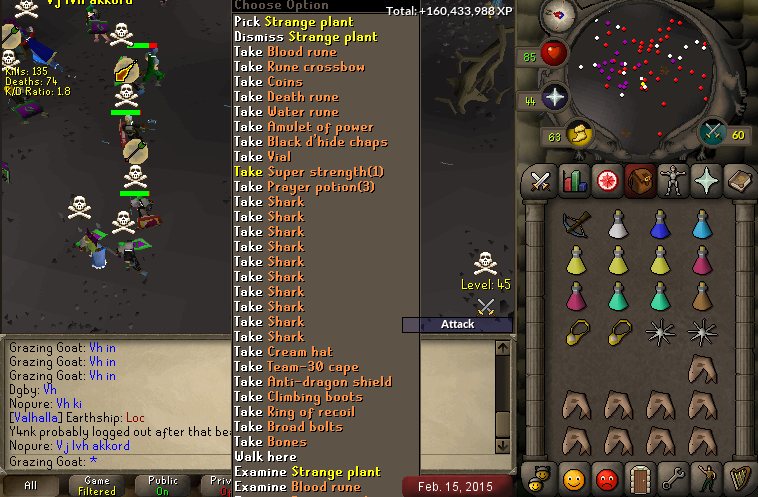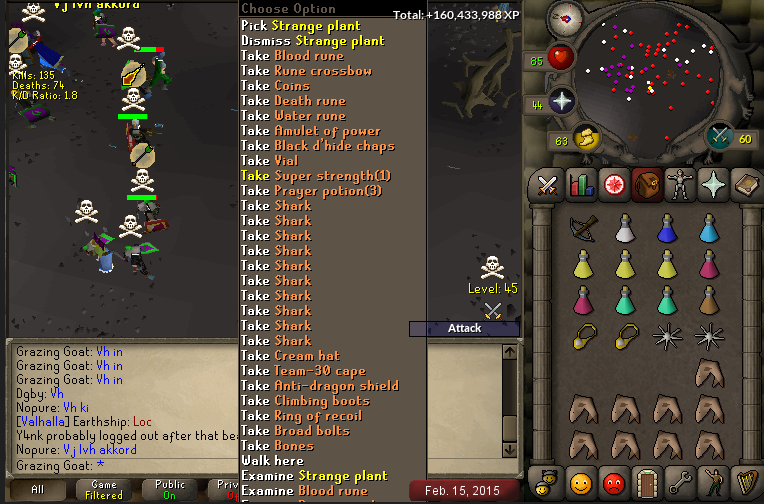 Rune Pure or Tank and Interested in joining Valhalla?
Introduce yourself at www.VH-RS.net
#Valhalla @ SwiftIRC - ValhallaRS CC Ingame