Valhalla - The #1 Rune Pure & Tank Clan - www.VH-RS.net - #Valhalla @ SwiftIRC - ValhallaRS CC
After defeating Empyrean we set out to PK and more specifically hunt Anarchy. After waiting around for them for over an hour (and killing randoms while doing so) we finally had word of them on a world at bear so quickly logged in before they could run away.
Valhalla Starting: 30
Anarchy Starting: 26 (?)
We almost immediately cleared them from bear and forced them to regroup at GDZ. After a few minutes they re-rushed us but to no real effect as they were cleared again after around 10 minutes of fighting, despite IF camping our returners from GDZ. We offered to take it to CWA but AR instead declined and ended. Props for fighting back, thanks for the action.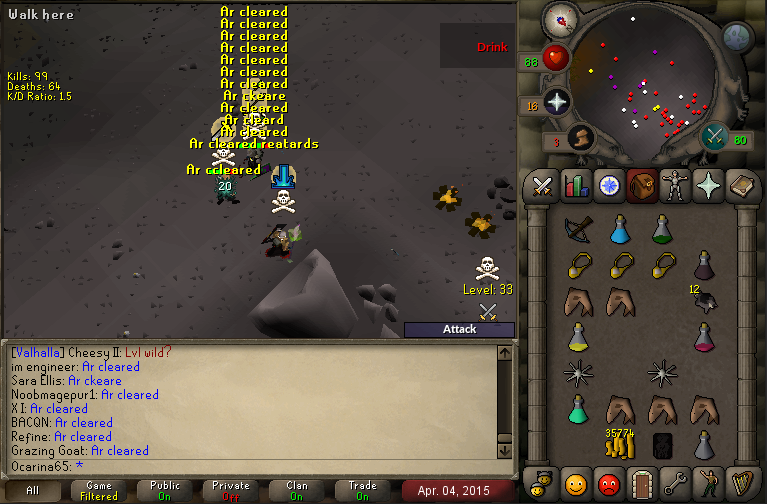 We continued PKing for another hour or so before ending for some inners. Was a fun day, thanks to all VH to attended.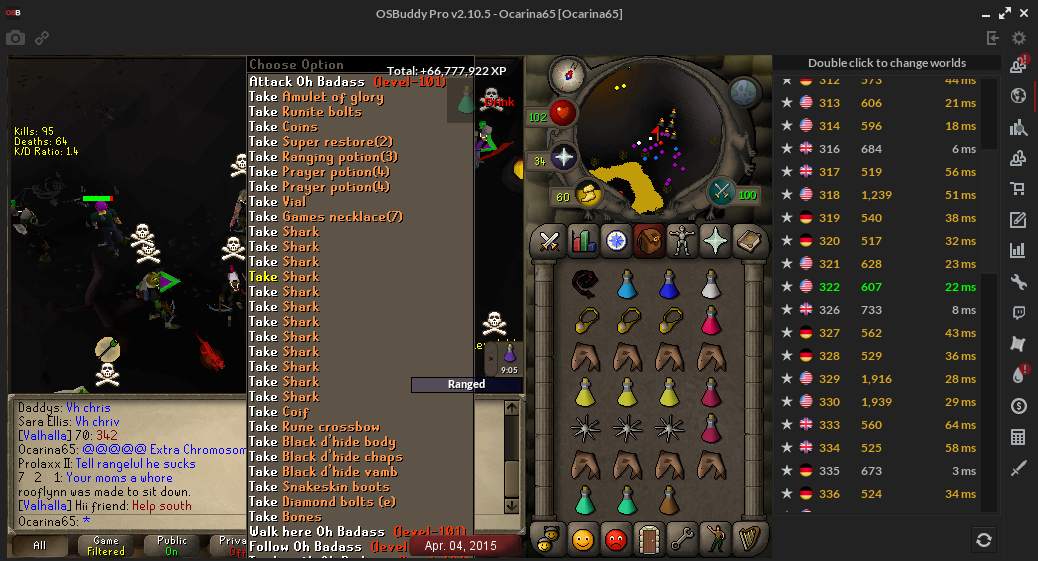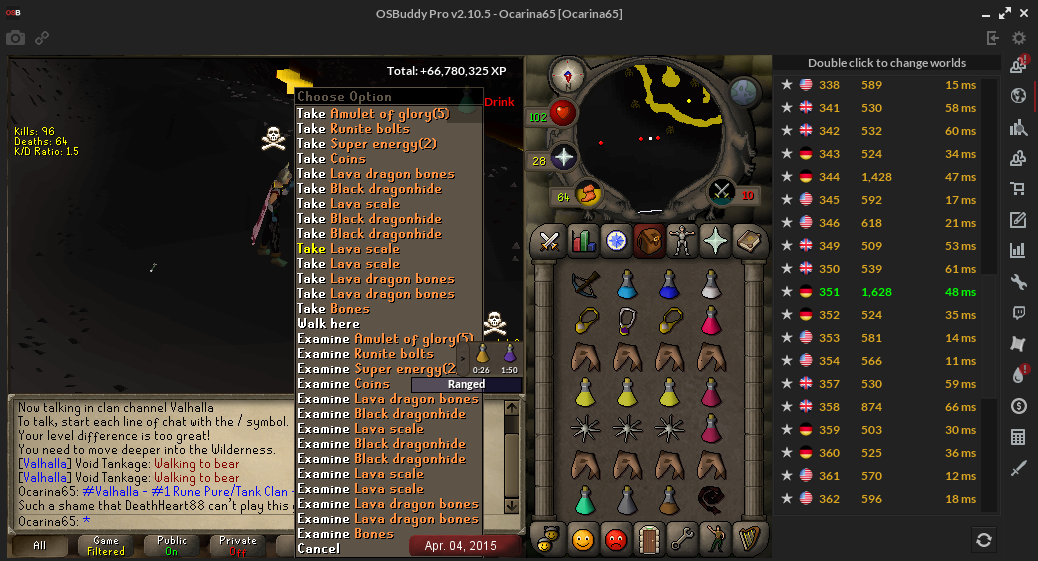 Rune Pure or Tank and Interested in joining Valhalla?
Introduce yourself at www.VH-RS.net
#Valhalla @ SwiftIRC - ValhallaRS CC Ingame