Valhalla - The #1 Rune Pure & Tank Clan - www.VH-RS.net - #Valhalla @ SwiftIRC - ValhallaRS CC
RSC: http://forums.zybez....rean-30min-cap/
We set up a 30 minute cap with Empyrean after already hitting them once at 50 ports. Crashers were a problem in the fight so we decided to set up the fight at chaos altar to avoid them.
Valhalla starting: 20
Empyrean starting: 28
Not gonna lie, the fight started off pretty slow for us because we had CC issues. However, once we got people situated in the CC again and people started getting ingame, we took control of the fight and never looked back. We transitioned through their piles like butter and ingame spam was off the roof.
After 30 minutes of scrapping, we decided to pay tribute to FOG and take ending there.
VH Ending:
EY Ending:
Valhalla ending: 30 ingame (32 on TS)
Empyrean ending: 27 ingame
Thanks for the late-night fight EY. Good pull and way to step up. Hope to have more of these fights in the future. (Y)
(sorry for the one main lol)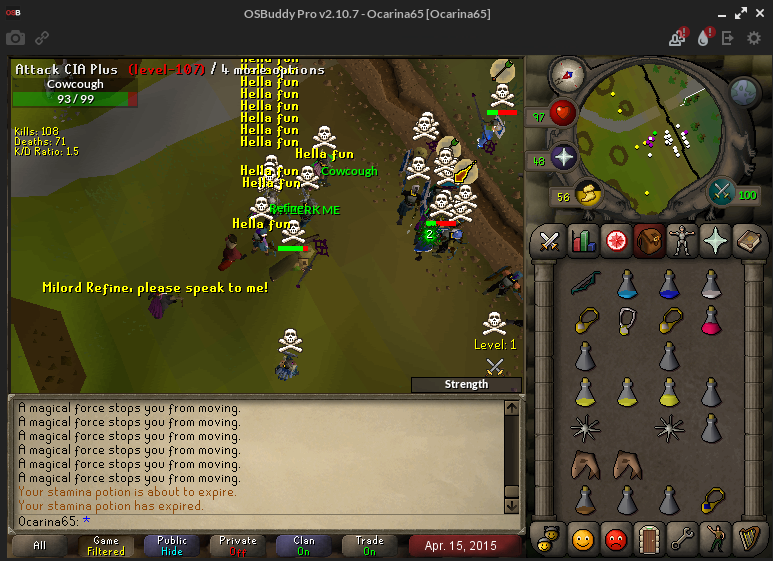 this bunny led us to victory:
Pic dump:
Rune Pure or Tank and Interested in joining Valhalla?
Introduce yourself at www.VH-RS.net
#Valhalla @ SwiftIRC - ValhallaRS CC Ingame
Edited by Evan, 14 April 2015 - 09:11 PM.