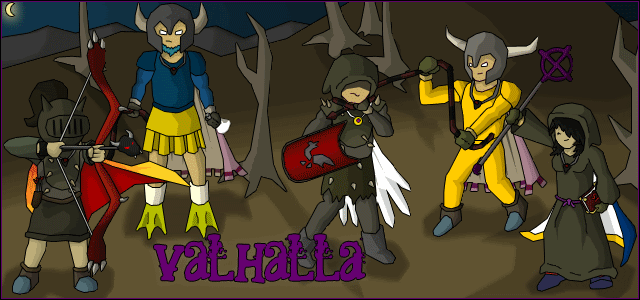 Valhalla - The #1 Rune Pure & Tank Clan - www.VH-RS.net - #Valhalla @ SwiftIRC - ValhallaRS CC
We started the trip just hopping around RDG until we found one DI member, quickly killed him and waited for them to sound their horns. The fight started Fairly evenly, but we quickly massed people and were bullying Damaged Inc so bad that they had to call people in the Alliance(AF and VR). With us having 32 in game and with the alliance having 15+ opts it was very difficult to come back, but with much dedication and some of our main callers coming on we were able to hold our ground to where we could clear them.
Valhalla starting: 15
Damaged Incorporated starting: 15
With the worlds DCing it made it hard to clear them at the start which allowed DI to regroup many times and giving them opportunity to call the alliance. The fight stayed around GDZ at the start, pushed to east tree, and then ended at around Old Gate as The Alliance booked it through the gate.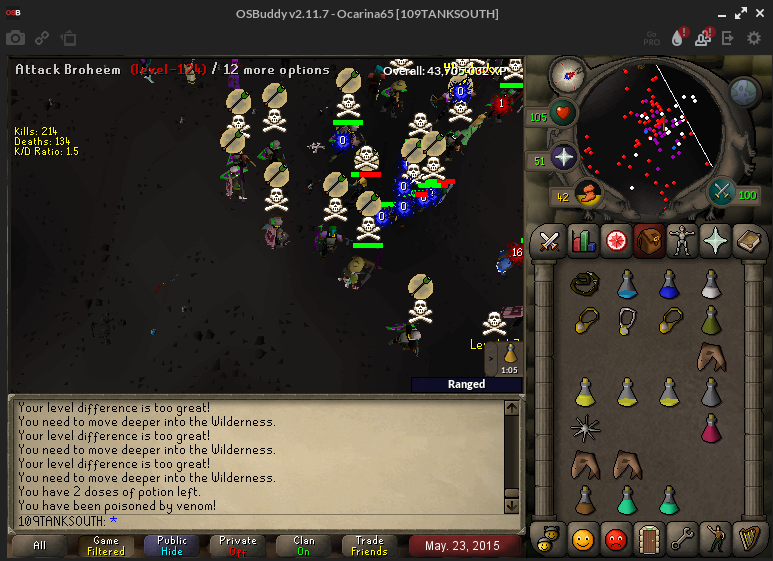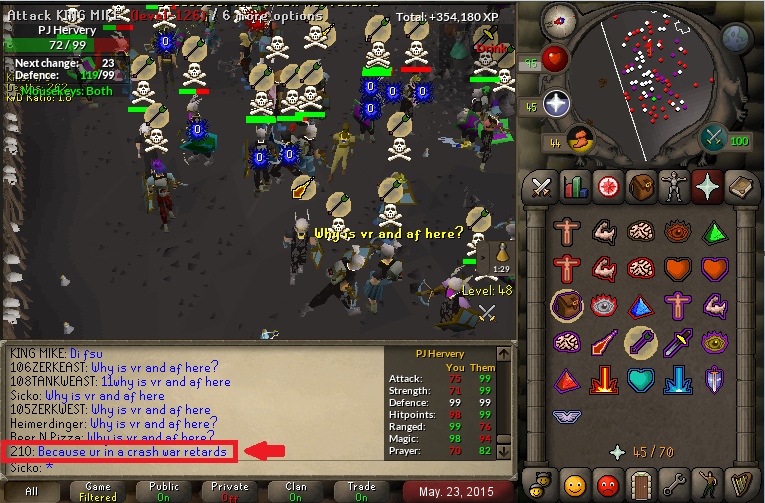 Valhalla ending: 32
DI + AF + VR ending: 0 on the battlefield
Honestly when we rushed DI I figured it was gonna be a clean fight as they have given us in the past, but it became clear that their intentions aren't that anymore. Its sad to see a clan that lived by honor rules for many years had to stoop so low. Even with all that going on 30 strong Valhallians came on at 11 pm Eastern and showed them that we can fight hard, and will keep going. Shout outs to every member that came and returned, you all made me very proud today.
Screenshots:
Rune Pure or Tank and Interested in joining Valhalla?
Introduce yourself at www.VH-RS.net
#Valhalla @ SwiftIRC - ValhallaRS CC Ingame