Valhalla - The #1 Rune Pure & Tank Clan - www.VH-RS.net - #Valhalla @ SwiftIRC - ValhallaRS CC
We began our trip with word that "DIVINE FORCES" were out and managed to find "DIVINE FORCES". As we managed to fight them and they gained numbers and were actually good we began tor realize it was ROT with name changes of the Alliance clans. Fight lasted for about 20 minutes until the worlds DCed and we left. However, we didn't stop pking. Our trip lasted for a total of 5 hours and got plenty of loot ranging from clearing EY and running them all over the wilderness and destroying Dharoker bomb teams.
For 3 of those hours we saw EY pking and we decided to ban them from whatever part of the wilderness they were in.
I asked Cameron if they actually wanted to fight back and replied as so:
We feasted on anything and everything from teams of mages to Dharok Bombers!
Ocarina trying to be good: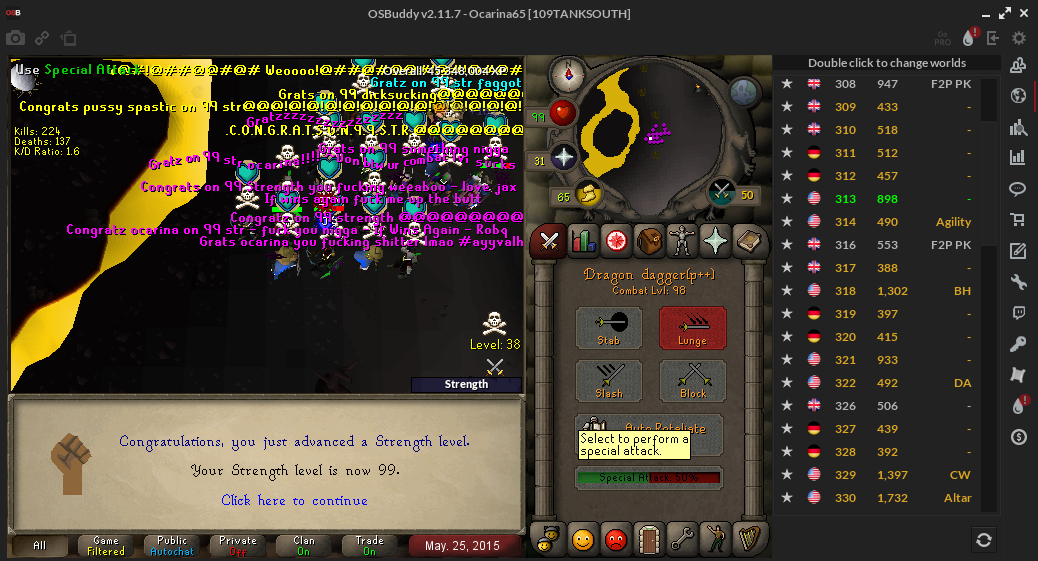 Us hitting Anarchy at the start of their trip and them ending soon after.
To say the least this was just Valhalla dominating the wilderness for hours on end. No one could touch us and we feasted on loot.
To all the EY guys who look at our forums daily, just remember. VH WINS AGAIN.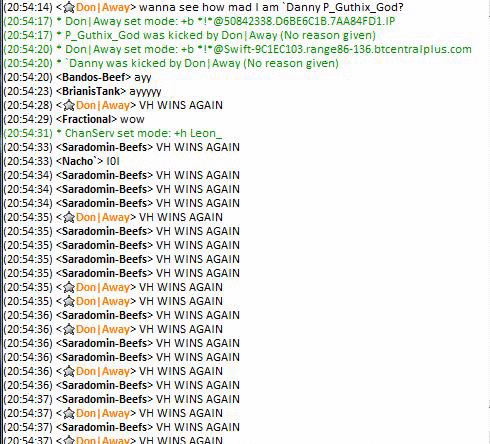 Overall a very fun trip, just dominated everyone and gained lots of cash.
Screenshots:
Rune Pure or Tank and Interested in joining Valhalla?
Introduce yourself at www.VH-RS.net
#Valhalla @ SwiftIRC - ValhallaRS CC Ingame