Valhalla - The #1 Rune Pure & Tank Clan - www.VH-RS.net - #Valhalla @ SwiftIRC - ValhallaRS CC
RSC: http://forums.zybez....ay-ft-empyrean/
We started the day with ~40 heroes strong (peaking at 44) after a quick mass on non-prep. Owned around the wilderness for around 2 hours and ran into teams and pure clans here and there.
After clearing the loot out we ended and later went out to non-mand. Within 15 minutes we got wind that EY was in a PvP world at corp, so we rushed in with around 15 people (blackup on the way) and the fight commenced. I think we were actually outnumbered at the start, but once backup got there in 5-10 minutes we were golden and EY was wiped off the map.
Thanks for the action pals. Good job to all VH who attended, nice pull on a no prep.
Screenshots: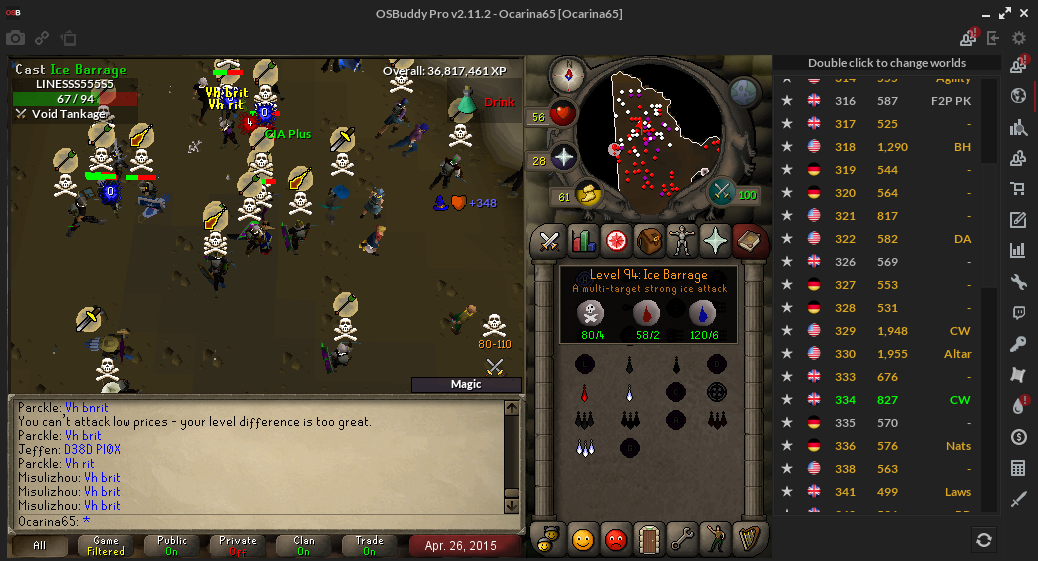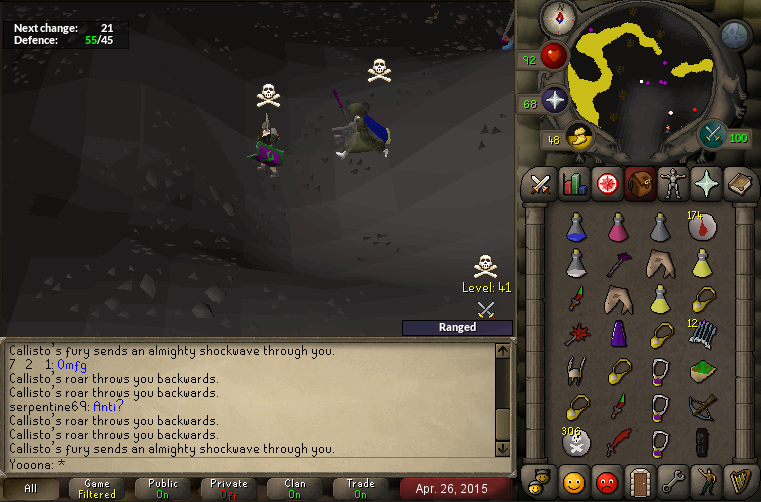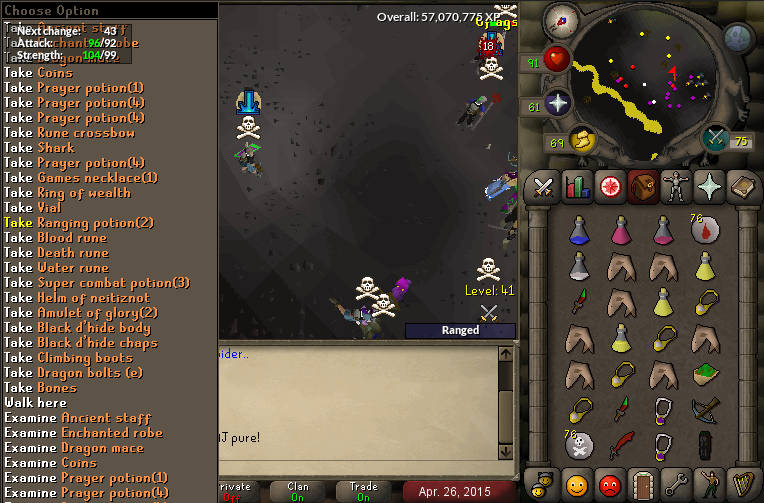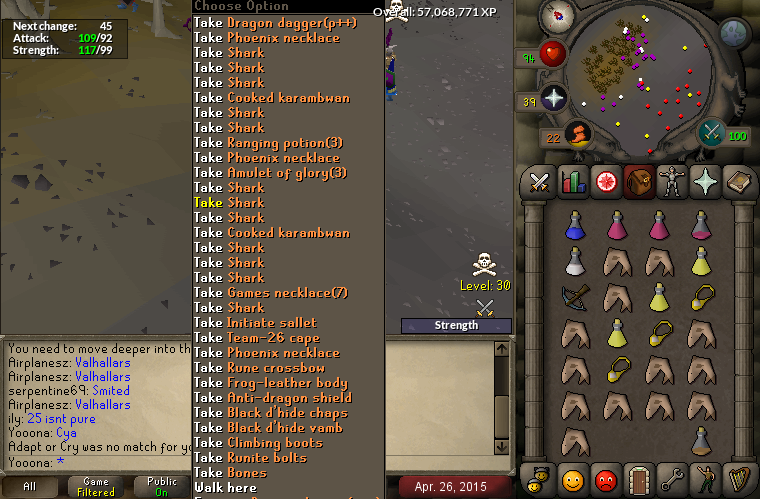 Rune Pure or Tank and Interested in joining Valhalla?
Introduce yourself at www.VH-RS.net
#Valhalla @ SwiftIRC - ValhallaRS CC Ingame