Valhalla - The #1 Rune Pure & Tank Clan - www.VH-RS.net - #Valhalla @ SwiftIRC - ValhallaRS CC
After scouting around for a little bit we caught word that Silver Bloods was out with 12 PKing. We sounded the horns and found other clans like Anonymous Community. AC was getting destroyed, but RD came from gap sandwiching us between both clans. Focusing down RD first we pushed them away from the fight then cleared AC while sniping the last of RD members.
Valhalla starting: 5
Anonymous Community starting: 10?
Redemption starting: 15
Valhalla ending: 22
RD and AC ending: 0 on battlefield in gear
Not really sure what RD was doing, I don't think they intentionally teamed with AC. However, they made a bad decision to hit us and killed them for it. We continued our night and eventually found Silver Bloods where we pushed them over and forced them to end their trip.
Once again another day of amazing activity. We demolished all clans PKing tonight without breaking a sweat. Gained a lot of loot and became the #1 Late Night PKing clan in all of Runescape.
Screenshots: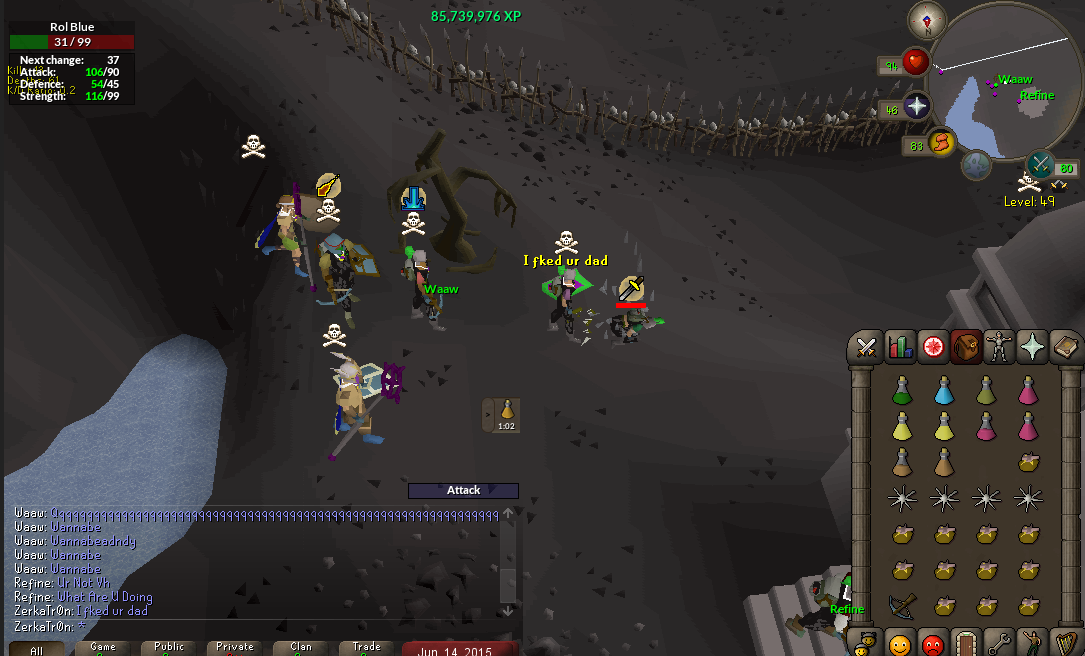 ​TYLER MAKES AN APPEARANCE DRUNK AS FUCK:
Rune Pure or Tank and Interested in joining Valhalla?
Introduce yourself at www.VH-RS.net
#Valhalla @ SwiftIRC - ValhallaRS CC Ingame