Problem solved...?
(For now at least)
IRC help basically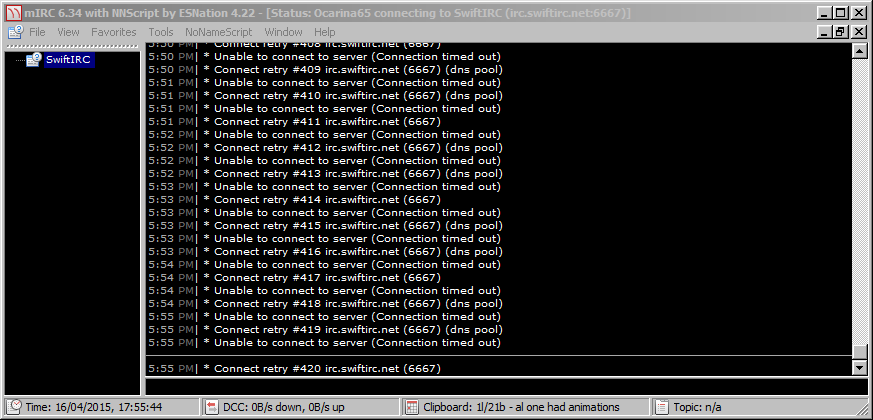 Blaze it
OT: I disable Firewall and that doesn't do anything.
I try changing the ports/servers and nothing changes.
Tracert of the servers gives me "Request timed out" after the first IP hop.
Ping statistics for bipartite.nj.us.swiftirc.net
Packets: Sent = 4, Recieved = 0, Lost = 4 (100% Loss)
I reset router/modem too and nothing has changed
Some1 pls halp
I need a HER000OOO0
Or at least an 0rca
Edit: I can connect to other irc servers (Rizon for example) just fine
Edit 2: Tried to connect through SwiftKit, client isn't the issue either
Edited by Ocarina65, 16 April 2015 - 08:01 PM.